Navigate to the WordPress Dashboard > Marketing > Coupons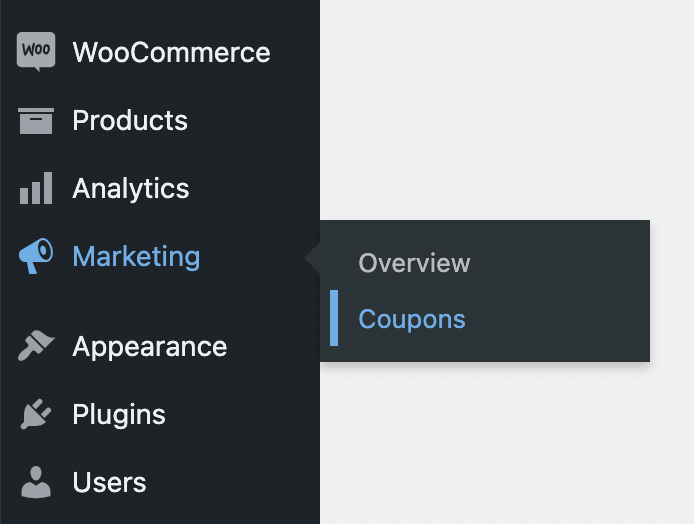 If you never create coupon before then you see coupon lists will be empty.
To create coupon, you need to click Add New.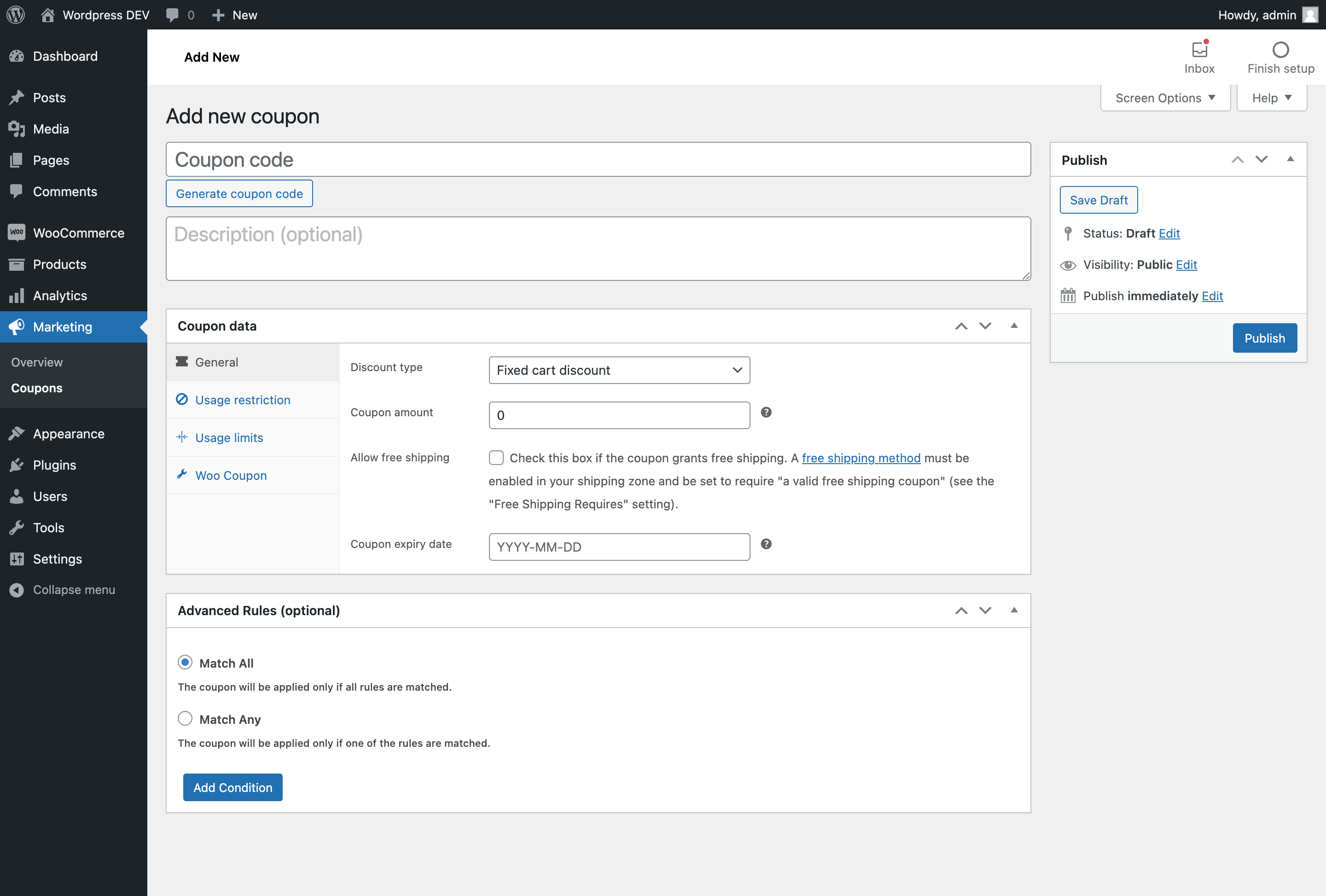 After install our plugin, you will see some extra options with default coupon options.
First Look-Up Coupon Data section. You will see a new tab Woo Coupon and some changes in Discount Type option.

Click Discount Type. You see some 3-extra types.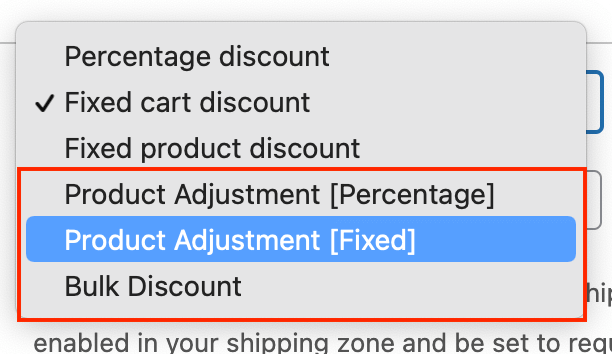 This type of coupons will be apply percentage based discount on specific products , not with cart subtotal. You can select specific products from Usage restriction > Products, if you not select any products , then it will be apply with all products in cart.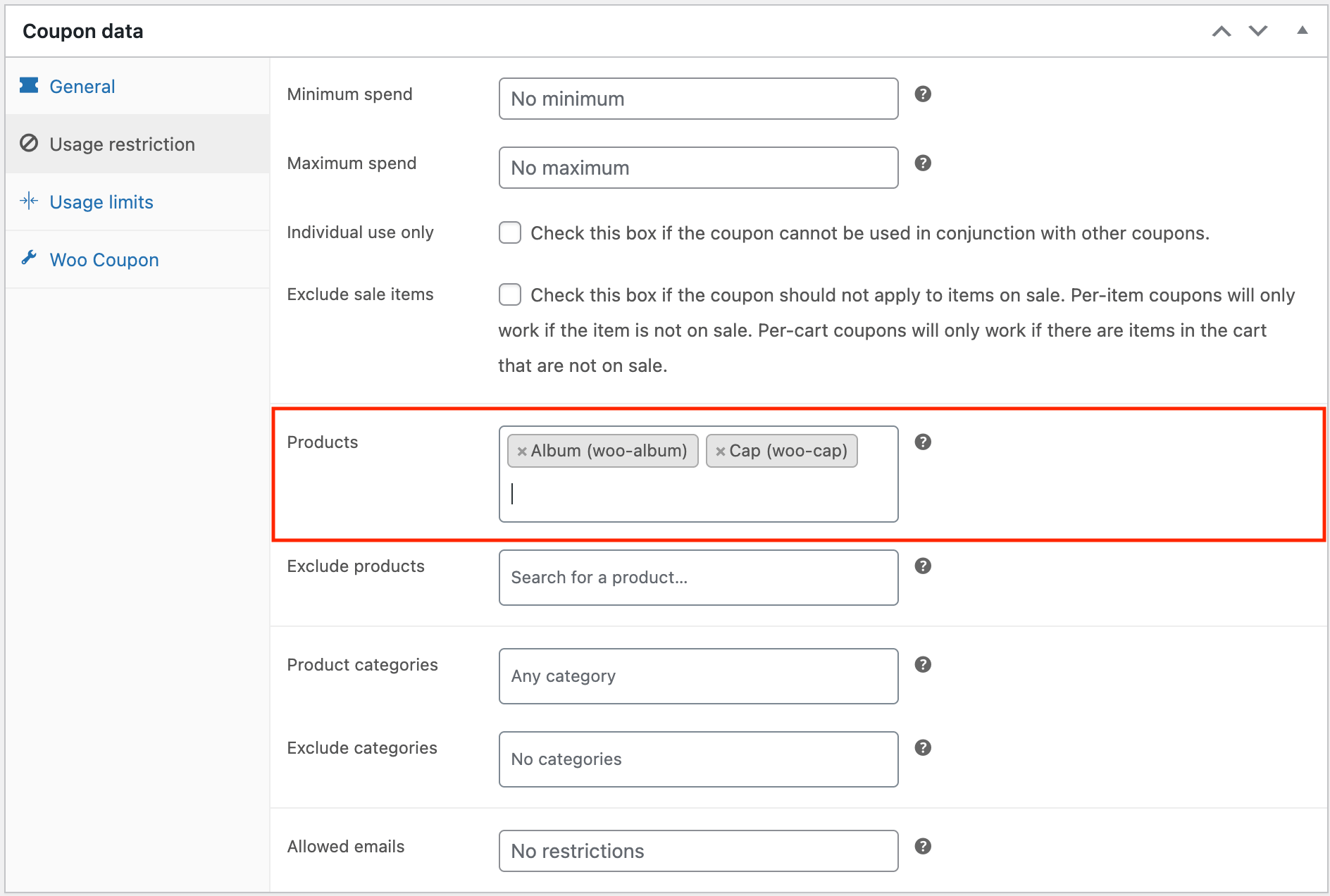 Product Adjustment Fixed : Same as Product Adjustment Percentage.But discount will be fixed amount instead of percentage.
These type of coupons use for condition discount, based on cart total. You can add different set of rules for different amounts and ranges.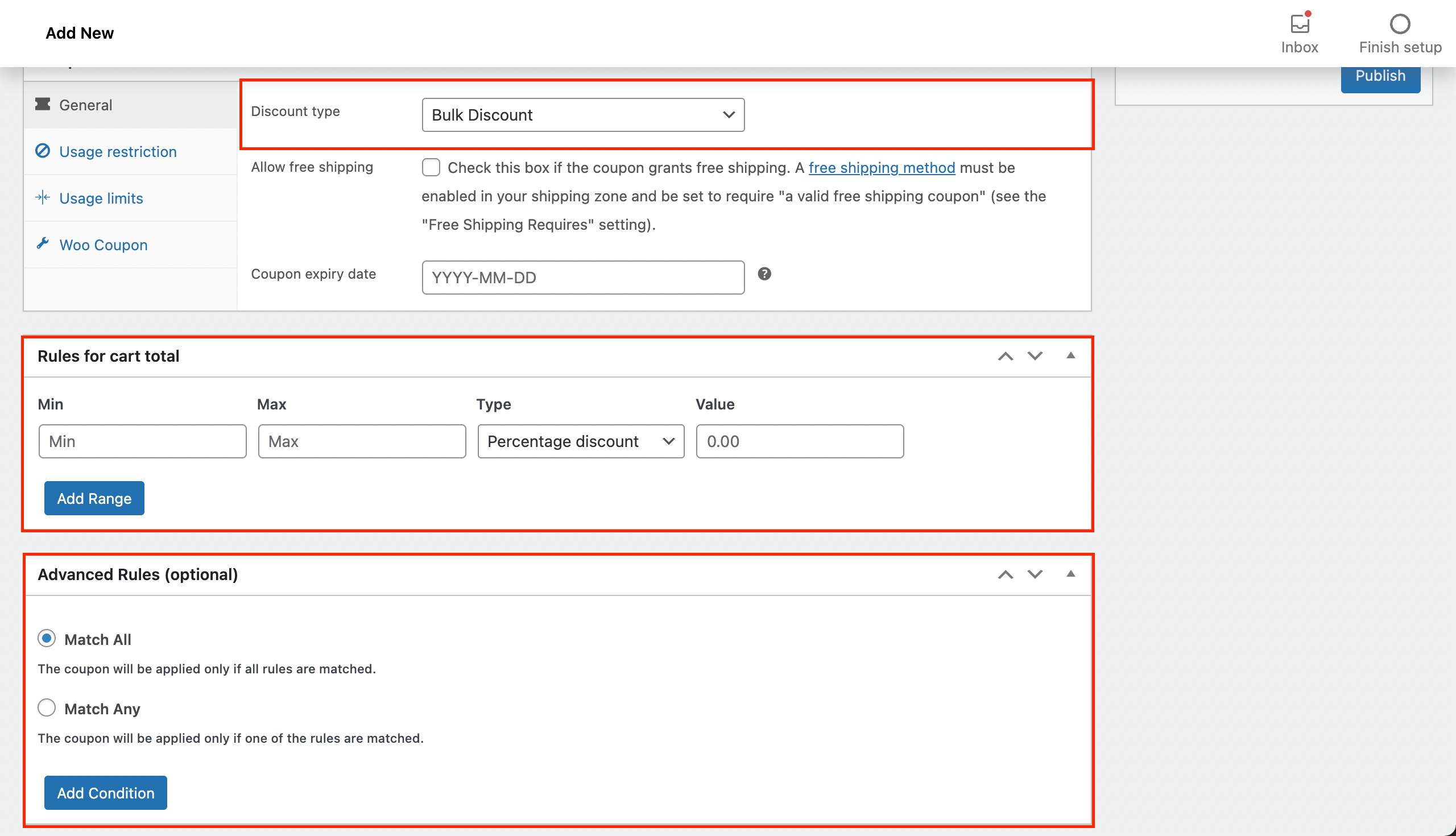 If you want to offer a 5% discount on the total cart amount if someone purchases worth of 100 USD and not more than 500 USD, then you can follow the settings in the screenshot below.

If you want to offer flat discounts on certain range or more than a certain amount purchase, then you can select the fixed amount option.
Select if you want the rules to apply for only if all the conditions are met or only one match is enough.
Now start adding as many rules as you want.
Click Woo Coupon tab and check Automatic Apply option. If you want to apply coupon by url , check Coupon By URL option.